I'm very excited to present the brochure for this year's Yeats International Summer School in the Land of Heart's Desire itself, Sligo, the mythological landscape that inspired some of W.B. Yeats' most beautiful poetry. The poet also spent his childhood here, and his family's heritage still plays an important part of the cultural identity of the county. What better backdrop than Sligo to set the two week long Summer School, which also coincides with the annual Yeats Festival.
The iconic landscape of Sligo, with the mountains of Ben Bulben and Knocknarea, has had an immense influence on me, as much as the Summer School itself was a crucial part of my academic training, and has also led to many friendships that I hold dear.
I'm proud to say that I will not only be attending the school this year, but I will also have the honour of giving Irish language workshops to the students attending the school, who come from all over the world! I must admit that I'm still in awe to see my name on the School's programme alongside with eminent Yeatsian scholars that I am very fortunate to call my friends!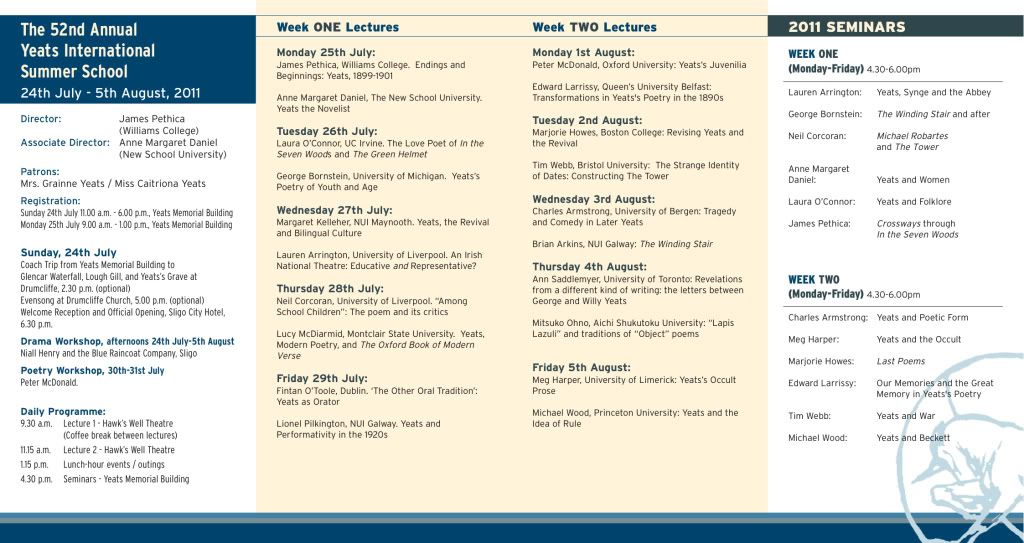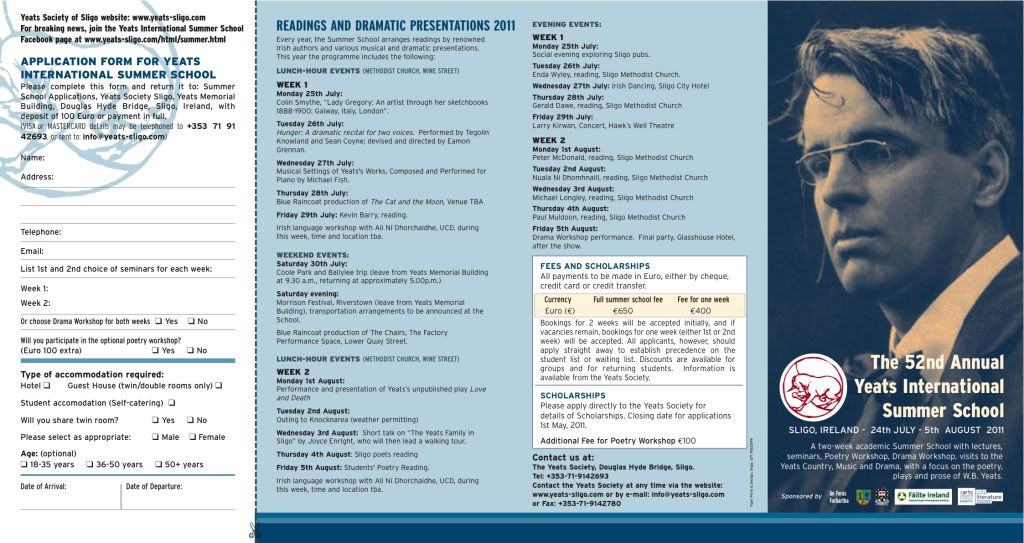 You can also see the brochure in proper proportions in
a PDF file
[opens PDF] provided by the
Yeats Society Sligo website
.